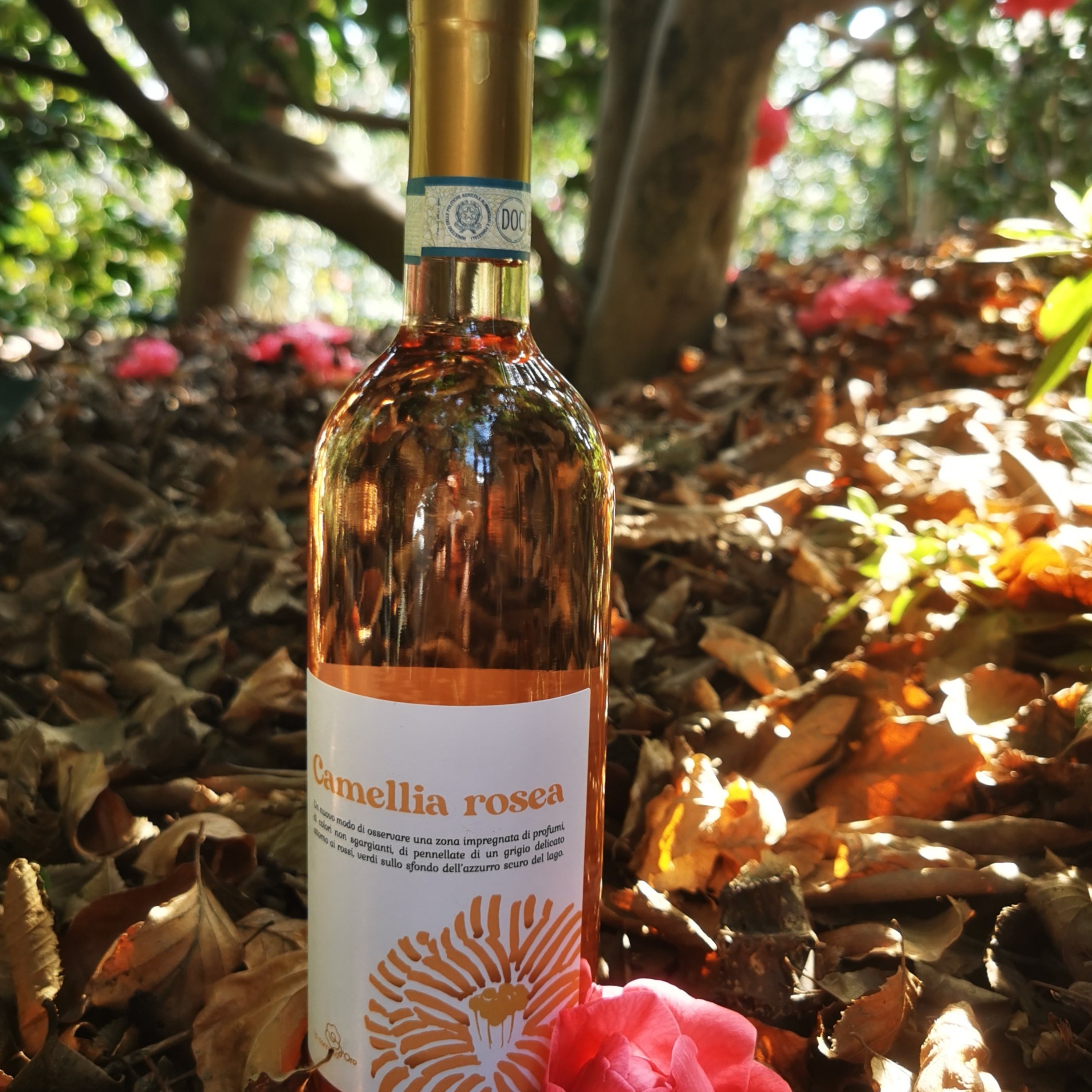 La Camelia d'Oro brings the fragrant bouquets of the wines of Lake Garda to Lake Maggiore, expanding our list of products by including three DOC labels: Bardolino, Chiaretto di Bardolino and Pinot Grigio delle Venezie.
Over the last year, in fact, we have inherited some vineyards around Lake Garda, that bask in an almost Mediterranean climate, in the district of Bardolino, sub-area Montebaldo.
The "terroir" of moraine hills and the entrance to Val d'Adige, present, as a result of glacial erosion, traces of dolomite that are rich in salts, sodium and magnesium, mitigated by the mild and healthy climate of the nearby lake.
Typical crops in this area include citrus fruits, olives and grape vines. The Veneto region has become the most productive wine-producing region of Italy (Source: The World Atlas of Wines/Hugh Johson e Jancis Robison, ed. 2020).
We would be delighted to share some of the flavours that we ourselves have grown up with.
In particular, this is the summer of Chiaretto: we can introduce it by telling you that the tradition of rosé wines on the shores of Lake Garda dates back to Roman times in the country villas of Cisalpine Gaul and it is linked to the use of the wine press (which does not involve the maceration on the grape skins with a consequent poor release of colour).
The most ancient testimony to the term 'Chiaretto', referring to the wines of this territory, can be found in
the Veronese edition of the Dictionary of the 'Accademia della Crusca' (Italian Language Academy) in 1806.
The wine press which, by analogy, we can also find in the Oggebbio area where we are based, a place where camellias flourish and that once used to be dedicated to the production of wines. (This can also be deduced from its place name; Eu geo Bios).
Still today, we can admire the ancient wine press at Oggiogno, dated 1742, made from a trunk of chestnut wood (11metres long and 8 tonnes in weight).
So it is with great pleasure that we, today, invite you to preview taste the freshness and the flavours of the most beautiful areas of the Northern Italian lakes.